Contactless pedestrian crossing buttons are to be installed on streets right around Dublin.
Dublin City Council has already installed the new buttons on a number of streets in the capital – including O'Connell Street, Dame Street and Nassau Street.
The council has been trialling the system since July in a bid to cut down on the number of people touching the buttons and slow the spread of COVID-19.
In a statement, the council said the technology has "performed satisfactorily" in recent weeks and will now be rolled out to several thousand other locations.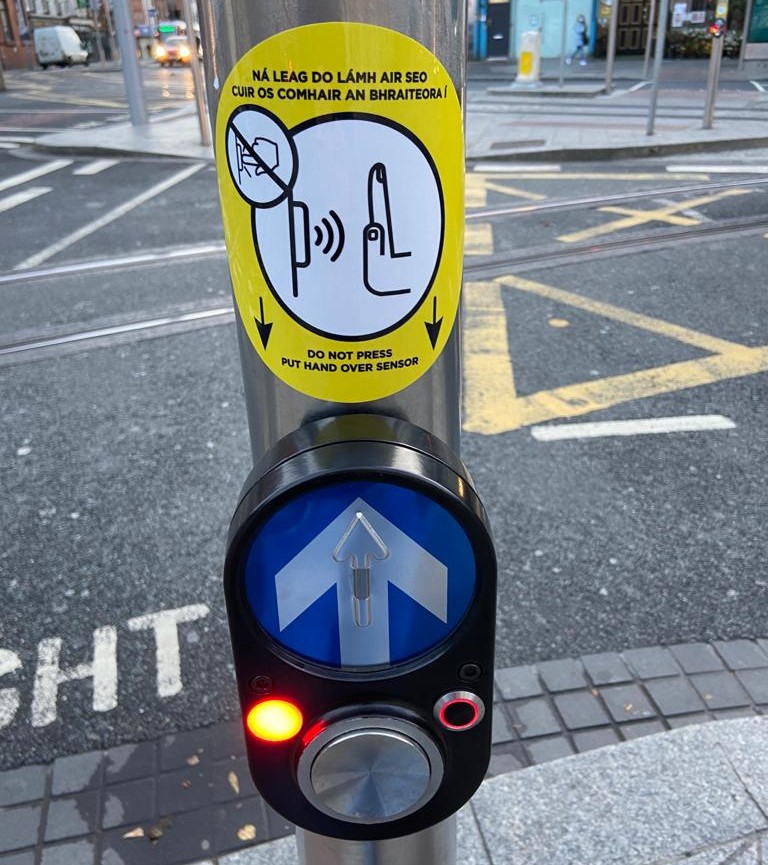 The existing buttons can be retrofitted with the no-touch technology and the council said it aims to install it on the majority of the pedestrian crossing buttons in the city over time.
The council said the new technology will ensure that only people with a disability requiring them to touch the button will do so.
The rollout will begin in the city centre and progress out towards the suburbs in the coming weeks and months.
With reporting from Emma Ní Riain