Over one-in-four parents are going into debt to pay back to school costs.
A new survey from the Irish League of Credit Unions (ILCU) shows the average amount parents owe is just under €400.
That is  an increase of €40 from last year.
Parents are now spending €1,467 per secondary school child - up €68 on last year.
While at primary school level, spending has increased by €174 and now stands at €1,123 per child.
Some 9% of parents believe schools do not do enough to keep their costs down.
The top expense this year for parents of primary school children is after-school care at an average of €200, up from €117 in 2019.
For second level parents, it is books at €196 - down from €220 last year.
But Paul Bailey, ILCU head of communications told Newstalk Breakfast issues around the coronavirus are also a real worry.
"We found that a lot of parents are concerned that their [children] will fall behind, others are concerned around their child's mental health if this situation continues.
"Just about half of parents surveyed believe that they'll look at the measures that are put in place before deciding whether to send their children back to school, so that's a concern.
"One interesting thing that's come out of it: normally parents are concerned about the costs of back to school as their main concern.
"That is still the case this year, but there's been a huge increase in parents being concerned about managing their schedule - it's gone up from 20% last year to 33% this year.
"We think that's reflective of the COVID situation, that parents are home trying to balance home schooling, trying to balance their own work schedules.
"Trying to manage all that not wondering when your child's going to be in school or out of school is a real cause for concern".
Voluntary contributions for primary schools have also increased by 25% to some €110 per child - with secondary school contributions remaining at of €140.
Over two-thirds of Irish parents pay for their children's back to school supplies from their general monthly income with 20% using their credit card, up from 13% in 2019.
The use of savings has grown from 27% to 34%, 6% take a credit union loan, with those turning to moneylenders staying at 3%.
COVID-19 concerns
Also as part of the survey, 42% of parents say they are worried their children will fall behind in class as a result of home schooling over the past few months.
Over half believe there will be a mix of home schooling and classroom for the new term.
And 49% say they will 'carefully consider' measures put in place in schools, before deciding whether to send their children back to school.
Over one-third of parents say they are not equipped with sufficient resources if full or part-time home-schooling becomes the norm, with 29% citing poor broadband as a major concern.
Over one-fifth say there has been a reduction in their household income as a result of COVID-19.
A similar number (21%) are finding the extra cost of feeding their children when home schooling to have had the biggest effect on household finances.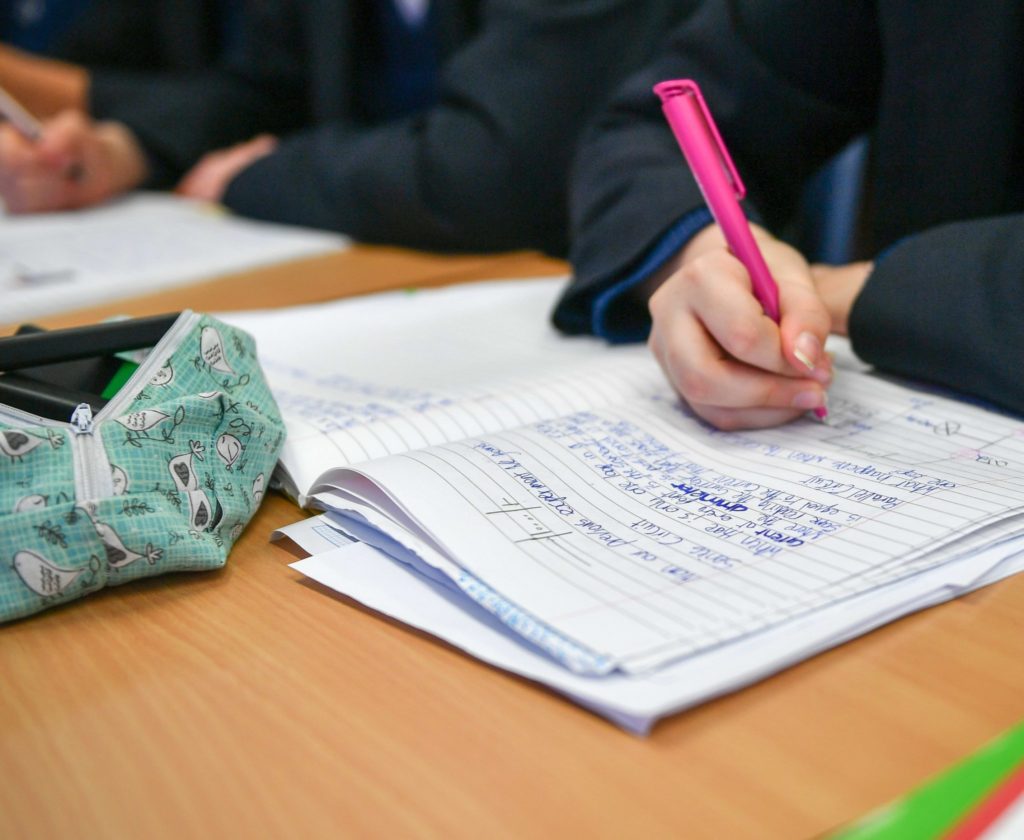 File photo. Picture by: Ben Birchall/PA Archive/PA Images
Overall, 66% of parents say that covering the cost of back to school is a financial burden - although this is down from 78% last year.
Almost four in 10 consider the costs as their main concern in the lead up to getting their children ready to return to school, down from 50% in 2019.
The survey also revealed that 66% of parents shop online for school supplies, a rise of 15% from 2019, with convenience (59%), saving money (59%) and better deals (56%) as the main reasons for doing this.
Cutting back on family holidays is still one of the biggest sacrifices made to cover back to school costs at 34%, with one-quarter cutting back on summer camps.
The findings were revealed in the annual school-costs survey commissioned by the ILCU, which was carried out by i-Reach Insights in June, when 948 parents of school-going children were surveyed.