More than 110 suspected stolen bikes have been discovered during a search in Dublin.
Gardaí from Pearse Street searched a 40-foot container at Allotments in Newcastle yesterday morning.
The search came as part of an investigation into the theft of bikes in Dublin city centre.
During the operation, officers discovered and seized 116 bikes of 'all makes and models'.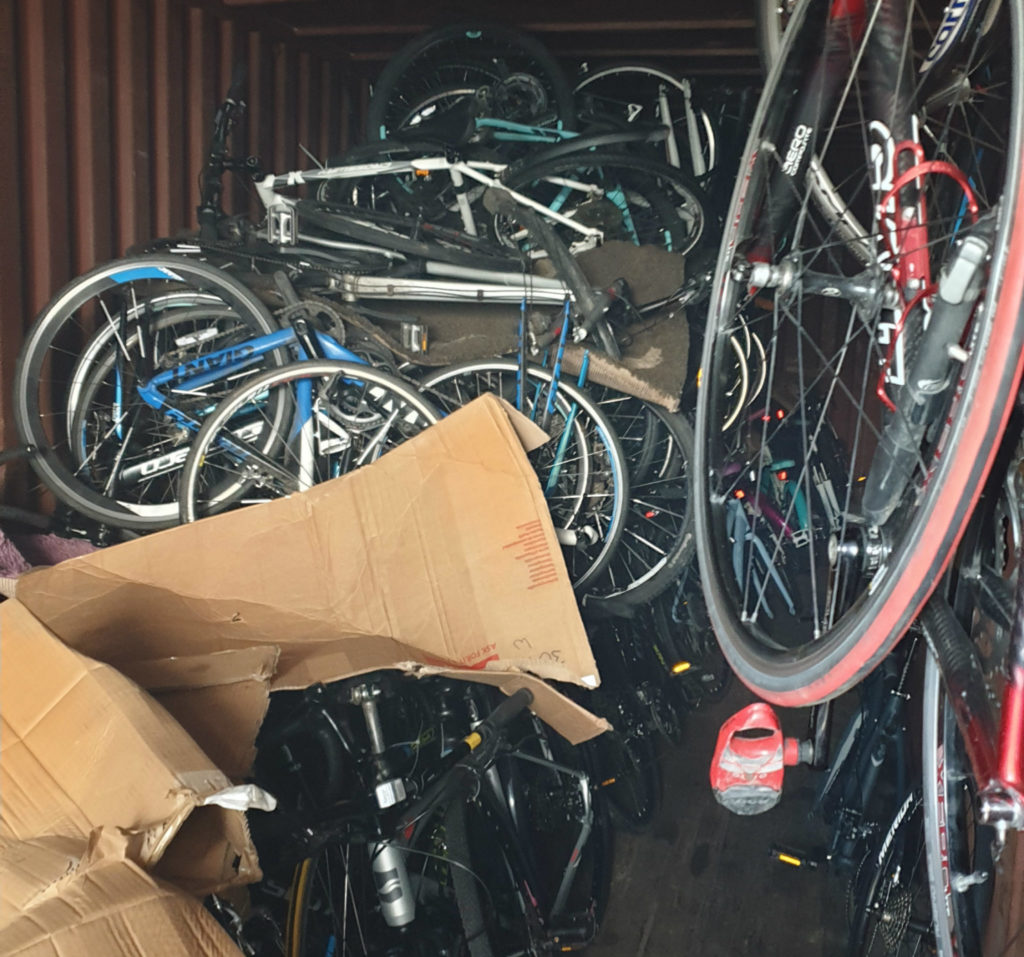 It's estimated the bikes could be worth a total of €250,000 due to the "uniqueness and specialisation of the items".
Gardaí say they'll now work to find the rightful owners of the bikes, and that information about any bikes not returned to their owners will be published in the coming weeks.
Investigations into the seizure are said to be ongoing.
Images via An Garda Síochana press office