Dublin City Council have unveiled plans to set up permanent traffic restrictions in the College Green area.
All buses, taxis and private cars will no longer be able to travel east to west or vice versa under the new restrictions, with cycle lanes and a large pedestrian area occupying the space on Dame Street and outside of College Green.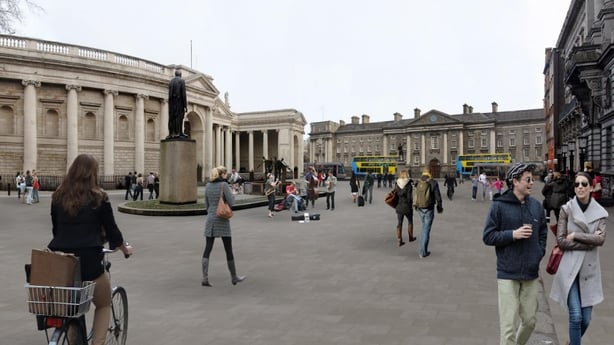 The only transport in the area will be restricted to buses and the new Blue Luas line that is currently being constructed to connect the Red and Green Luas lines on the north and south sides of the city.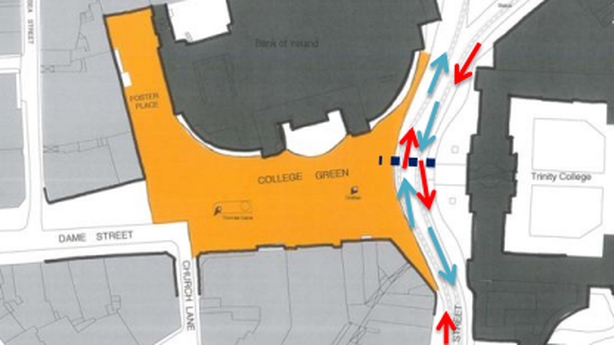 Bus routes will be restructured to pass over Butt Bridge instead of O'Connell Bridge, and then diverted accordingly. This new set-up will allow an unbroken pedestrian pathway from St. Stephen's Green all the way to the south quays.
The plans in full can be found here.