Are you in need of an upgrade?
Is your phone still attached to the wall? Are you carrying around a brick? If so, you need a new one!
This week on Newstalk, it's FYI - Find Your iPhone. We have brand new iPhone XS to give away on Newstalk social.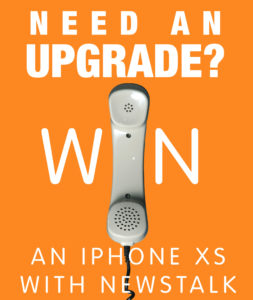 All we want you to do is to share a photo of your old phone on any of our social media platforms and tag #NTFM- that's it!
iPhone XS is everything you love about iPhone. Taken to the extreme.
Join us on Facebook, Twitter and Instagram to take part.

Leave the call cards behind and fall in love with your new phone.