When it comes to surfing the web, it's easy to get lost at sea. So let Moncrieff's regular guest Darragh Doyle, a man who knows a thing or two about what's weird and wonderful online, steer you in the right direction.
You can listen back to his full segment below, but here's what you need to know from the Internet this week...
One of the most shared clips about Frank Kelly in the past few days. Written and Directed by Daniel O'Hara, the 2003 short film was shown with Jim Sheridan's 'In America', was shortlisted for an Academy Award and has won a total of eighteen awards at film festivals in Ireland and around the globe.
Are you a Grammaster? Netflix has an opportunity for you!
What sounds like one of the best jobs in the world will become true for three talented photographers with a passion for entertainment.
Netflix is hiring three "Grammasters" to take over their Instagram accounts for two weeks and travel through Europe.
The selected three will receive a salary of $2,000 per week, have the opportunity to see spectacular TV and film locations, visit premieres of Netflix Original shows, meet and greet talents at the set and beyond. All travel arrangements will be handled by Netflix.
Check out http://grammasters.netflix.com/ for more information!
If there's someone in your life right now - including yourself - that you think needs a bit of cheering up, a Positivity Pack might help.
Produced by 17 year old entrepreneur James Corneille, the pack includes items such as Bubble Wrap, stress balls, relaxing teas, a De-Stress Guide, sweets, custom messages, confetti, balloons, smiley stickers, and much more. You can get the pack for as little as €8, and it ships to anywhere in the world.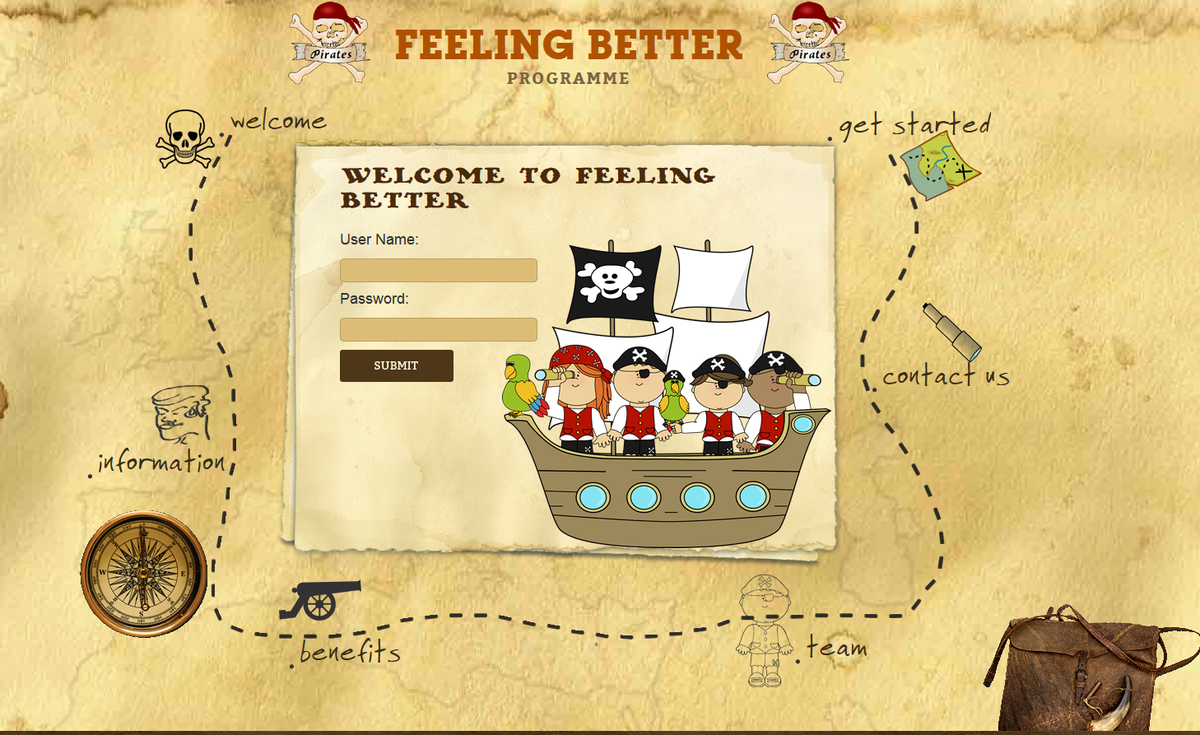 Feeling Better was developed for children who have experienced chronic or recurrent pain for a period of three months or more. It affects up to 35% of the Irish population and irecent studies suggest up to 10% of 5-12 year old Irish children report chronic or persistent pain including abdominal pain, back pain, musculoskeletal pain, headache and widespread pain.
Researchers from the School of Psychology and Centre for Pain Research at NUI Galway are currently recruiting children age 6-10 years with chronic pain and their parent(s) or care-giver(s) to take part in an online pain management programme for children.
This web-based programme is based on the principles of cognitive behavioural therapy, a psychological therapy which has shown to be effective in the management of chronic pain, in traditional face-to-face therapy and group treatment.
The programme involves 9-weekly online sessions. Each session is designed to take approximately 30-minutes to complete and all participants are guided through the programme by a 'Coach' who is available to provide feedback and advice on a regular basis.
Participation is voluntary. Children and parents who take part will be helping researchers decide if web-based technology is an acceptable means of treatment delivery. The researchers are looking for volunteers to help them trial the programme and determine what works and what doesn't work. To participate in the study or for further information, please contact Angeline Traynor at team@feelingbetter.ie and 086 0378562 or visit www.feelingbetter.ie
If you have an idea that could help change Ireland, Social Entrepreneurs Ireland want to hear from you. They've just launched their 2016 Awards where they're looking to give €600,000 in funding and support to give away. They've helped 190 organisations since 2004 impacting some 380,000 people in Ireland.
They're looking for social entrepreneurs who can clearly demonstrate why the issue they are addressing is of particular importance. The challenge that their project is addressing can be either social or environmental.
The Social Entrepreneurs Ireland team will be visiting a number of locations around Ireland to meet and hear from as many potential applicants as possible. The schedule of roadshow events, and links to register for tickets, can be found on the website.
What's your favourite thing about your mammy?
A lovely little video from World Vision Ireland.
Our mums / mams are the most important people in our lives. But in Sierra Leone, the leading cause of death for women is pregnancy, and the children left behind never get to meet their mum…
World Vision is a charity that's bringing this issue to the forefront and working on the ground to help end this ongoing tragedy. Working with Mums in Sierra Leone and other countries in Africa, their aim is to reduce the number of maternal deaths by 20% in 5 years.
They're using this video to get the word out there.
Framing Perceptions is an exhibition featuring photographs by award-winning Guardian photographer Graeme Robertson, who visited Sightsavers-supported social inclusion projects in Uganda and India.
The photographs show the reality of life for people with disabilities in developing countries. The exhibition will be on display at Dublin's Gallery of Photography from Tuesday 23 February to Sunday 6 March and then online on Monday 7 March.
TEAM DUBLIN CLEAN UP 2016 will be the biggest community clean up event ever undertaken in Dublin City. Dublin City Council are aiming to invite up to 10,000 volunteers to take part in clean up events across all areas of Dublin City for 2 hours between 11am and 1pm on Easter Saturday, 26th March 2016.
Just register yourself or your group at www.teamdublincleanup.ie and select the Area that you are interested in taking part in the TEAM DUBLIN CLEAN UP event. We will have designated meeting points for TEAM DUBLIN Clean-Up Events across the City. DCC will arrange to provide, gloves, bags, Team Dublin hi vis vests and litter pickers and brushes to all groups.
Brightnest - the app that helps you tidy your home
Can an app really help you tidy your home? Brightnest says it can keep your home in great shape without breaking a sweat!.
BrightNest helps you tackle important tasks with our home tips, personal schedule and helpful reminders. From simple cleaning tricks to interior design ideas, we deliver everything you need to shape up your home and simplify your life.
There are 1000s of cleaning, organizing, DIY projects, design and maintenance articles.
You can listen back to this week's segment below: