We're still a little over two weeks before this year's Academy Awards ceremony, but we're already looking forward to what next year's potential nominees is going to bring.
Obviously over the next twelve months this list could change entirely, be it due to currently unknowable film projects, or some movies working out infinitely better than could have been predicted (think Mad Max Fury Road this year), or some of the predictions not working out so great (think Black Mass this year).
While there are only ten potential Best Picture slots going, we've whittled our list down to a potential list of twelve.
BILLY LYNN'S HALFTIME WALK
Ang Lee has won Best Director twice, but both times his films were beaten to the top prize: Crash won out over Brokeback Mountain, and Argo beat out The Life Of Pi. This could be third time lucky, as he directs the adaptation of a hit novel dealing with the final hours of a soldier's life in Iraq before being returned home.
THE BIRTH OF A NATION
Screened recently at the Sundance Film Festival, where it's distribution rights were sold for a record-setting figure, and was greeted with one of the longest standing ovations in the festival's history. The slave rebellion drama is also sure to serve as a counterpoint to the #OscarsSoWhite drama that has plagued this year's ceremony.
BRAIN ON FIRE
Following in the footsteps of Room, we've got a hot, up-and-coming Irish director (Gerard Barrett - Pilgrim Hill, Glassland), based on a best-selling novel dealing with a harrowing subject matter (this time, a rare autoimmune disease that causes sudden and drastic descents into insanity), and a leading female role filled by a very capable actress (Chloe Grace Moretz).
FLORENCE FOSTER JENKINS
Meryl Streep is an Oscar-magnet, and here she takes part in the true story of a New York heiress who doesn't let her complete inability to sing stand in the way of her dreams of becoming a world famous opera singer. From the director of The Queen and Philomena, this is the kind of cutesy dramadies that the Academy seem to have a soft spot for.
THE FOUNDER
Continuing on his career resurgence following his roles in Oscar-heavies Birdman and Spotlight, Michael Keaton will play Ray Kroc, the real-life Illinois salesman who founded the McDonald's brand in 1961. Period drama, biography, telling the story of the America dream, from the director and writer of The Blind Side and The Wrestler.
LA LA LAND
After the massive success of Whiplash, that movie's writer/director is following it up with romantic musical starring Ryan Gosling and Emma Stone, and also reuniting with Oscar-winner J.K. Simmons. The Academy recently rediscovered their love for musicals - Chicago, Les Miserables, even the underwhelming Nine got nominated - so if they can pull this off well, they could be on to a winner.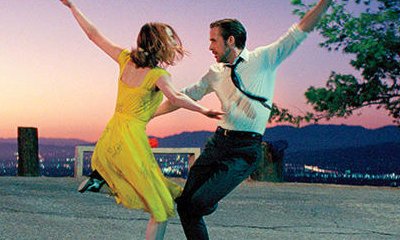 THE LIGHT BETWEEN OCEANS
Hankies at the ready, this is gonna be the tear-jerker of the year. Michael Fassbender and Alicia Vikander play a couple who discover a baby washed ashore, and decide to raise it as their own. However, years later, a woman (Rachel Weisz) arrives, telling the story of a boating accident that resulted in her husband and newborn baby going overboard, both presumed dead.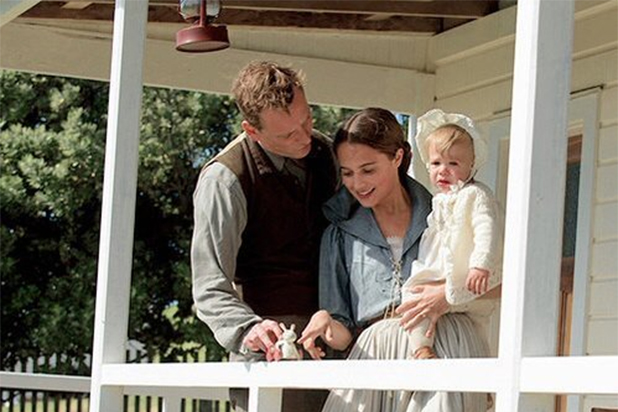 MANCHESTER BY THE SEA
Another received of a massive standing ovation at this year's Sundance film festival, the Oscar-heavy cast of Casey Affleck, Michelle Williams and Kyle Chandler tell the story of an uncle forced to return to his home-town to look after his nephew when tragedy strikes the family.
MIDNIGHT SPECIAL
Writer/director Jeff Nichols last two films (Take Shelter, Mud) were hugely critically acclaimed, but mostly ignored by the Academy. Hopefully he'll do better this time around, with Michael Shannon, Joel Edgarton, Kirsten Dunst, Adam Driver and more involved in the story of supernaturally gifted child being protected by his father as the government hunt them both down.
SILENCE
Martin Scorsese's return to epic period drama. Andrew Garfield and Adam Driver head to 17th century Japan in search of their missing mentor (Liam Neeson), attempting to spread the word of Christianity along the way. It's Scorsese, so Oscar attention is almost mandatory at this point.
STORY OF YOUR LIFE
In the tradition of Inception, Gravity and Mad Max Fury Road, the Academy has picked up on at least one heavy-hitting blockbuster to give their attention to every year, and our guess is that this will be their pick next year. Amy Adams and Jeremy Renner play two linguistic experts who are called upon by the government to decipher an alien language, just as ships begin to arrive at the planet, with no indication if they come in peace or war.
SULLY
Directed by Clint Eastwood, starring Tom Hanks, and based on a true story. That's a trifecta right there. Add in the fact that the true story is that of American pilot Chesley "Sully" Sullenberger, the guy who successfully landed a troubled aircraft on the Hudson River, and you've got the makings of can only be described as a sure-thing.