Now that 2015 has come to a close, it's time to look forward, and more specifically, look at some of the places you should visit in the next twelve months.
For those who are planning on doing something a little off the beaten track next year, we've put together five destinations that we highly recommend you put on your bucket list!
HONEYMOONERS
Fiji - pictured above, image via
First things first, Fiji is the guts of two days travel, so it's not the place to spend a long weekend, as you'll have spent most of your time just getting there. However, with the airport getting a recent upgrade, and the government achieving stability. This is all good news for newly married couples who want to experience once-in-a-lifetime views, unique outings for diving and sailing, "fly-boarding" (we recommend you Google it!), or the swim-up pizzeria that was been built out in the South Pacific Ocean.
ADVENTURERS
Nicaragua
image via
When we say adventurers, we don't mean the usual rock-climbers or extreme kayakers, because you can find those activities in your own back yard if you look hard enough. No, instead we're talking about those who wish to rediscover hidden settlements from the 18th Century, or those who wish to try the usual Central American cuisine but with a twist, or ride a canoe gentle down a jungle-covered river. There's also stunning beaches, amazing relaxation centers and you can check out Nicaragua's infamous rum right from the distillery. Something for everyone, as long as you're willing to try something new!
SHORT-HAUL
Poland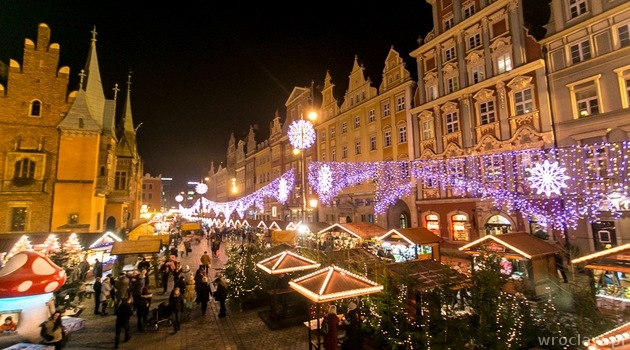 image via
For those who are looking for something a little closer to home, Poland is the place to be. If you're planning your trips eleven-and-a-half months in advance, they often win awards for Best Christmas Markets, while 2016 sees Polish city Wrowclaw named the European City of Culture. There are usually cheap flights to the likes of Krawkow or Gdansk, put outside of the major tourist cities you'll find eye-popping forests, cave systems and old-school, mansion-strewn towns.
HIDDEN GEM
Uruguay
image via
Unlike some of it's South American neighbors such as Brazil or Argentina, Uruguay's massive financial stability has dubbed it the "Switzerland of the Americas". Famed for their barbecues, fishing villages and legalized marijuana, Uruguay also boasts some of the most beautiful beach-front towns in the world. Captial city Montevideo doesn't contain the same oppressive size and population as, say, Rio, as it is slightly bigger than Dublin with a slightly smaller population, but it does possess comparable vistas, tourist spots and experiences.
PICTURESQUE
Greenland
image via
For those who love to live through their lens and capture some of the most beautiful images possible, then 2016 is the year to visit Greenland. In March, Greenland will be hosting the Arctic Winter Games, which will only add to the already overwhelming number of natural beauties including the aurora borealis, the huge iceberg watching expeditions, or you can take part in a dog-sledding expedition. During your downtime you can feast on some reindeer meet, musk-ox fillets, and wash it all down with locally brewed "ice beer".