When you're one of the biggest and most in-demand directors in the world, you never really take a holiday.
There's always the next project to work on, the next idea to perfect, the next script to nab.
While 2016 will see some of Hollywood's biggest and brightest directors bring their projects to the big screen, we're looking beyond that too, to catch up on what everyone is up to.
Martin Scorsese
Previously: Goodfellas, The Wolf Of Wall Street, The Departed
Up Next: Silence
Having spent the last few years hunting down family members, Liam Neeson returns to "proper acting" for this reunion with his Gangs Of New York director. Set in the 17th Century, Neeson plays the mentor to two Jesuit priests (Andrew Garfield and Adam Driver) who travel to Japan to find him and help him promote Christianity in the region. The film is due for release in 2016, and Scorsese will be following it up with his long-gestating, as-yet-uncast Sinatra biopic.
Christopher Nolan
Previously: The Dark Knight Trilogy, Inception, Interstellar
Up Next: Dunkirk
Usually known for his top-secret, mind-bending plots and all-star cast, Nolan is travelling back to World War II to tell the story of the Dunkirk evacuation which saved over 300,000 soldiers from certain death. While Tom Hardy, Kenneth Branagh and Mark Rylance have been named in the cast-list, rumour has it the movie will mostly feature complete unknowns. The film is due for release on July 21st 2017.
David Fincher
Previous: Fight Club, House Of Cards, Gone Girl
Up Next: Mindhunter
Fincher had attempted to direct his sequel to The Girl With The Dragon Tattoo, but walked when producers tried to cut down from the original's $100m budget. He also attempted to adapt the Channel 4 show Utopia for HBO with his Gone Girl scripter Gillian Flynn, but it too was ditched over budget concerns. He's now working on an TV adaptation of this 1995 true-crime novel with Charlize Theron in the lead role. No word of a release date yet.
James Cameron
Previously: Terminator 2, Aliens, Avatar
Up Next: Avatar 2
Now that The Force Awakens is threatening to topple Avatar's biggest box office of all time record, Cameron is gearing up for the first of at least three sequels to the massively popular sci-fi actioner. The internet is rife with rumours, with the plot apparently taking in both the moons of Pandora, as well as it's vast underwater regions. There's also talk that all three Avatar sequels will be shot in one large block, with the first to be released on Christmas Day 2017, with parts three and four due Christmas Day 2018 and 2019, respectively.
Kathryn Bigelow
Previously: The Hurt Locker, Point Break, Zero Dark Thirty
Up Next: Bowe Bergdahl biopic (TBC)
Bigelow beat her ex-husband James Cameron in 2008 by winning both Best Director and Best Film Oscars for The Hurt Locker, while Zero Dark Thirty was nominated in 2012, but since then Bigelow has kept a relatively low profile. Fans of Serial Season 2 will notice that the Bowe Bergdahl story had been compiled by screenwriter Mark Boal, who was the screenwriter and co-producer of both The Hurt Locker and Zero Dark Thirty, which has lead some to believe that Bergdahl's story will be Bigelow's next project, although this has yet to be confirmed.
Ang Lee
Previously: Brokeback Mountain, Crouching Tiger Hidden Dragon, Life Of Pi
Up Next: Billy Lynn's Long Halftime Walk
Infamous genre-hopper Lee is adapting this huge-scope comedic-drama about a solider's final days in Iraq, with a bonkers cast including Vin Diesel, Steve Martin, Kirsten Stewart, Garrett Hedlund and Chris Tucker. Due for release on November 11th 2016, perhaps even more interesting is what Lee has lined up next: Thrilla In Manilla will be a fully immersive 3D re-enactment of the Ali v Frazier boxing match. Currently uncast, the film is due to arrive sometime in 2018.
Alfonso Cuaron
Previously: Gravity, Children Of Men, Harry Potter And The Prisoner Of Azkaban
Up Next: A Boy And His Shoe (TBC)
It was seven years after Children Of Men that Cuaron exploded into the mainstream with Gravity, and part of that reason was A Boy And His Show. Written by Cuaron and his son, the project was originally due for release in 2008, but fell apart when financers backed out, and he eventually moved on to the Sandra Bullock In Space movie. The IMDb logline tells that the films is about "The stories of a french girl who moves to Scotland with her family and two troubled Scottish boys who end up crossing paths in surprising and touching ways." No confirmation yet on if this is actually going to be Cuaron's next project, though.
Ridley Scott
Previously: The Martian, Alien, Gladiator
Up Next: Alien: Covenant
The sequel to 2012's Prometheus sees Scott returning fully to the Alien lore, as the crew of the spaceship Covenant discover a distant and apparently empty planet. Of course, before long, they discover the planet is far from empty. Initially they find the android David (Michae Fassbender), the sole survivor of the Prometheus expedition. And soon afterwards, they discover something much, much worse. Expect screaming from your local cinema from October 7th 2017.
Joss Whedon
Previously: Serenity, Avengers Assemble, Avengers: Age Of Ultron
Up Next: TBC
Having directed what are currently the 4th and 6th biggest box office hits of all time, Whedon has ditched the superhero world and told fans in November that his next project would be a musical. No word yet on the plot and theme or stars or anything of that nature, but fans of Buffy The Vampire Slayer will know that Whedon is a whizz when it comes to musicals.
Steven Spielberg
Previously: Jurassic Park, Indiana Jones series, Saving Private Ryan
Up Next: The BFG
There's already been a lot of talk of Spielberg's next movie, the adaptation of Roald Dahl's beloved children's novel that is due to hit Irish cinemas on July 22nd 2016. More interesting still is his upcoming adaptation of massively popular sci-fi novel Ready Player One, which for those who haven't read the book is basically The Matrix meets Willy Wonka, and is due in cinemas on December 15th 2017.
Peter Jackson
Previously: The Lord Of The Rings Trilogy, The Hobbit Trilogy, King Kong
Up Next: The Adventures Of Tintin: Prisoners Of The Sun
Coming five years after Spielberg's The Adventures Of Tintin, this is the second entry in the planned Tintin trilogy, with Spielberg and Jackson planning to co-direct the final film. IMDb have the movie scheduled for release on December 16th 2016, but as recently as November, original screenwriter Anthony Horowitz stated that he was no longer working on the project and was unsure if it was still going ahead. Watch this space.
Darren Aronofsky
Previously: Black Swan, Requiem For A Dream, The Wrestler
Up Next: TBC
Aronofsky is one of those directors that seems to be attached to fifteen different projects, with all but fourteen eventually falling through. Most recently he was directing an Evel Knievel biopic with Channing Tatum in the lead role, which (unsurprisingly) fell through. Instead, he's working on a top-secret indie movie with Jennifer Lawrence in the lead role. Apparently the script was so good it made her ditch working with Richard Linklater on his new movie. One to watch, definitely.
Clint Eastwood
Previously: American Sniper, Gran Torino, Million Dollar Baby
Up Next: Sully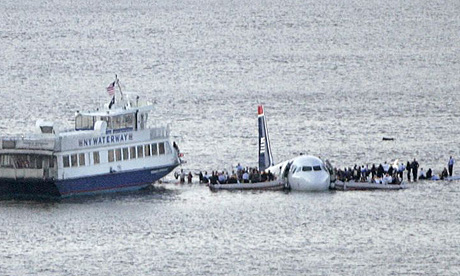 Due for release in September 2016, on the one hand, Eastwood's new movie is an Oscar-magnet, telling the true-life story of pilot Chesley "Sully" Sullenberger (played by Tom Hanks), the guy who safely landed a plane on the Hudson River in 2009. On the other hand, the script is being adapted from Sullenberger's book by the writer of the terrible Halle Berry "erotic thriller" Perfect Stranger, so this really could go either way.
Oliver Stone
Previously: JFK, Platoon, Natural Born Killers
Up Next: Snowden
Pushed back a few months to May 2016 from the initial release date of Christmas this year (perhaps to better line up with the festival circuit next year), Stone's next outing will have him direct Joseph Gordon-Levitt as infamous whistle-blower Edward Snowden. With the topic already covered by the great documentary Citizenfour, while the recent Julian Assange movie The Fifth Estate died a death at the hands of both the box office and critics, here's hoping Stone's outing has something to help it stand out from the crowd.
Paul Thomas Anderson
Previously: There Will Be Blood, Magnolia, Boogie Nights
Up Next: TBC
Up as recently as November, PTA was signed on to direct a live-action version of Pinocchio starring Robert Downey Jnr, but recent rumblings have claimed that the director has left the project. With nothing in it's place as of yet, instead we've got this 40-minute video of him chatting with Quentin Tarantino about how much they love movies. Enjoy!